TOM AND JERRY ONLINE NEWS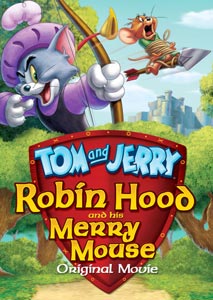 I just got wind of Tom & Jerry: Robin Hood & his Merry Mouse yesterday. I don't know much about this movie yet, but from what I've gleaned it's currently out On Demand. There's not been much fanfare about it and I've not seen anything from the WB regard this film. Warner Brothers usually has a big to do about Tom and Jerry films, but it's been all too quiet from them. I've also seen a a street date for the DVD on 10 September 2012, but that is only for Region 2 DVDs. That's all the information I have about this release except for the synopsis:


The fur flies again, when Jerry, as the smallest member of Robin Hood's gang, encounters and joins forces with Tom, a feline squire to Maid Marion.


The movie is 58 minutes in length.